Located on the site of an abandoned building - a real nidus of infection - that the developer has already demolished, One Herăstrău Towers will be an asset not only for the future tenants, but for the entire community and the environment as well. The construction is meant to be an upgrade for the whole area, while the shops and services available on the ground floor and the first floor of the building will serve not only residents, but also those who will carry out their activity in the area or will simply pass by.
One Herăstrău Towers will benefit from an elegant contemporary design with high-quality finishes. The company has already initiated the Green Home certification process as well. All these are a trademark for all One United Properties projects, therefore the new mixed compound will also respect specific green criteria, such as sustainable materials, energy efficient systems and installations, low pollution, better indoor environment quality, waste sorting on site, high quality standards of materials and construction process.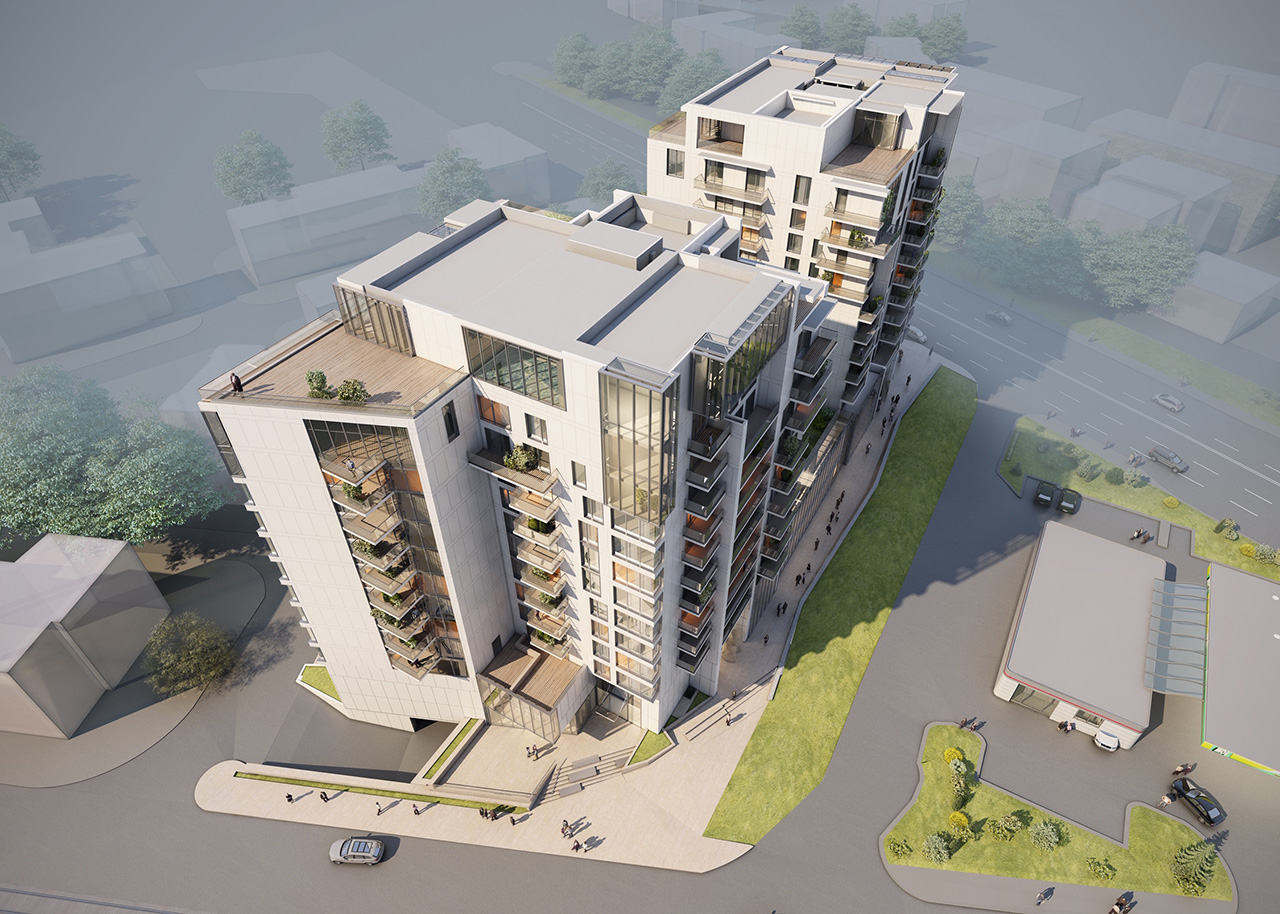 The project is developed together with X Architecture & Engineering architecture office, represented by Chief Architect Marius Călin, while the exclusivist lobby design is created by Lemon Interior Design.
One Herăstrău Towers will have 45 meters of height and it will consist of three areas: the base of the building and the two towers. The base of the building will have 5.250 square meters dedicated to commercial and office spaces, a thing that embeds the construction in the urban landscape. The area is animated by a commercial promenade, flanked by the 8 meter height glass façade, which marks the idea of visual permeability both to the promenade and the commercial space. The promenade integrates the green spaces, the ramps, the stairs and gradients that take up the level differences from adjacent streets and access to dwelling units, each vertically opening through double-height lobbying.
The crystal base of the building represents both a pedestal for the other two areas, and an ascending elongation of these as well - the housing units towers. The overlapping of these areas is reconciled by integrating a "hanging platform" of common outdoor spaces on the 2nd floor terrace, 7 meters high. This space will be used as a meeting place and playground by all the future tenants in this vertical city.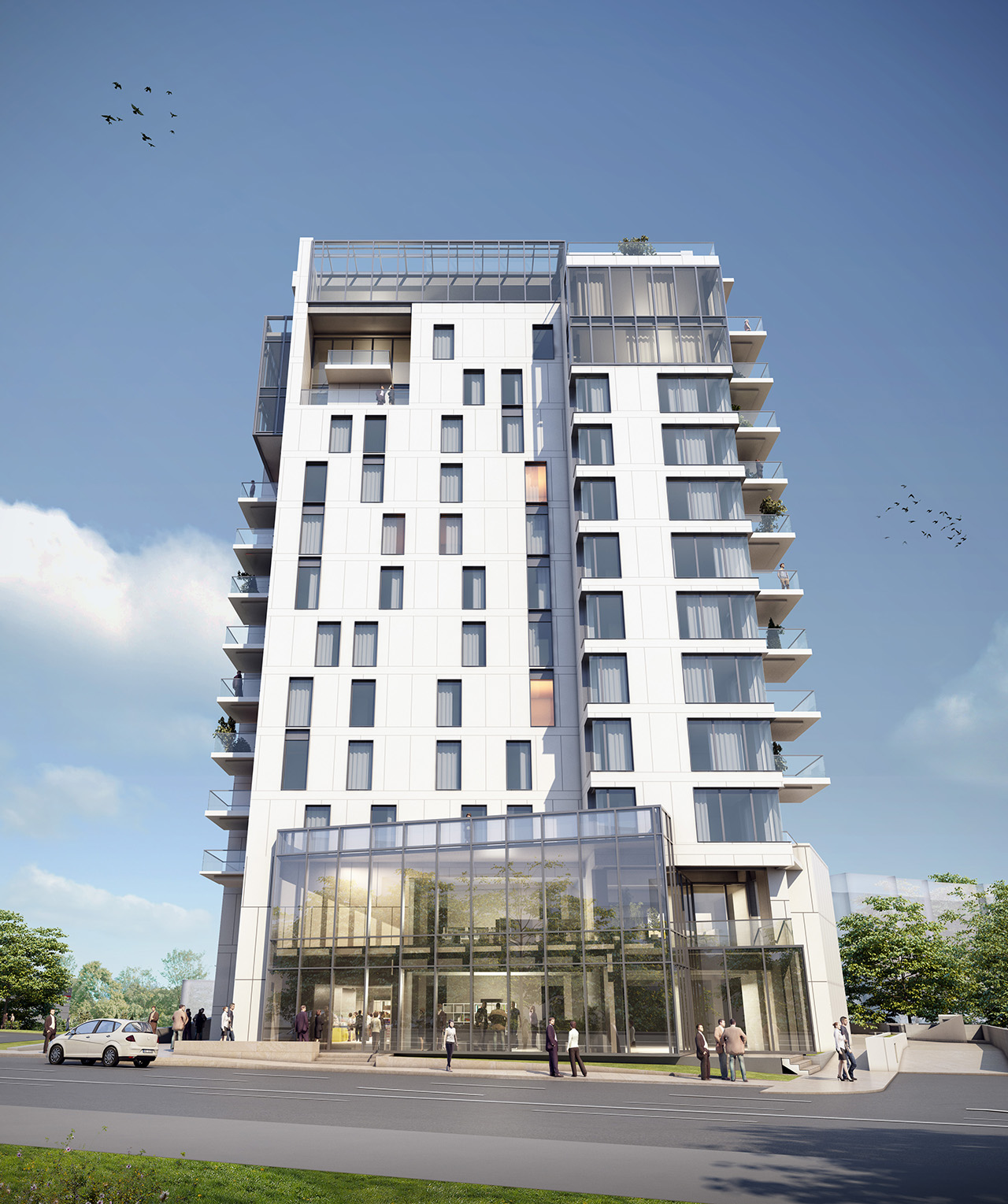 One Herăstrău Towers was designed as a gateway to the city with its two towers that offer a panoramic view over Lake Herăstrău and the northern area of the city. The towers have a deliberately homogeneous volumetric shape with elements that emphasize the vertical and diminish the massiveness. The upper volume of each tower highlights the panoramic opening through curtain walls, generous skylights and terraces, functioning as urban headlights.
According to the developer, the building will be completed in 24 months.
---